On behalf of the staff at North Hills Animal Hospital, we are honored to pay respect to our beloved animal friends who have passed. We also welcome you to create a lasting tribute for your beloved pet or animal friend on our website's Pet Memorial page. Please feel free to complete the following Pet Memorial Form in Adobe Acrobat format, which requires the free Acrobat Reader to view.
Download & Print Questionnaire
When tomorrow starts without me, don't think we're far apart. Just remember the paw prints I left on your heart..
Lexie
Doris Estelle Getty "Dory"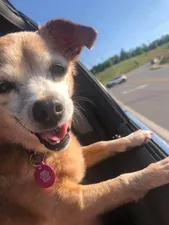 Roxie
Mach "Big Puppy"
Brody

Noodles
Scout
Izzy
Beaudreaux
Fella
Duke
Monkey